new release - december 28 2017
新リリース 〜 平成29年12月28日




8GB Class 4 SDHC card in poly-sleeve, with 10 insert cards (B9: 64mm x 45mm) printed on 220kg matte paper.
Design of digital elements includes +75pp. PDF text (plus translations in JP/GR/DE), Full HD MP4 video (EN/JP) and 48k/24bit AIFF audio.









Terre Thaemlitz: Deproduction/不産主義

Deproduction/不産主義 (JP: Comatonse Recordings, C.027) is a new multi-media album by Terre Thaemlitz, sold as an 8GB SDHC card containing audio (48k/24bit AIFF files), video (HD 1920x1080) and texts (PDF). The project was produced with support from documenta 14 and Akademie der Künste der Welt, with the world premiere at documenta 14 in Athens on July 9, 2017. Bonus tracks include two remixes by DJ Sprinkles, and a piano solo. (Two vinyl EP's coming soon via Boomkat!) (English | 日本語 | ελληνική | Deutsch)

new release - january 12 2017
新リリース 〜 平成29年1月12日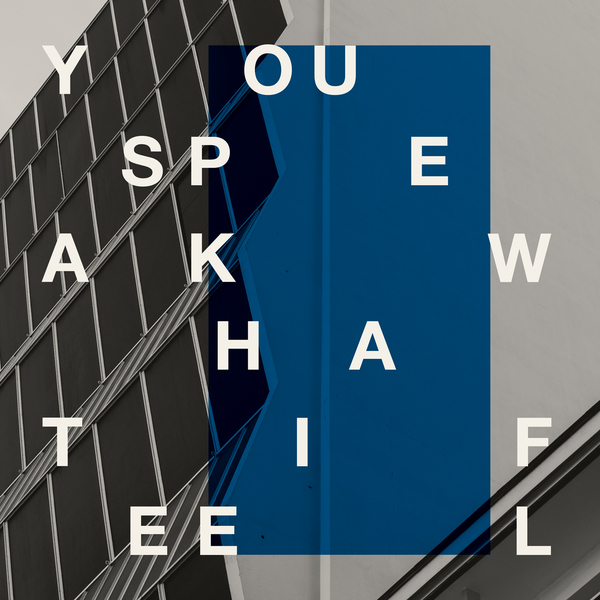 You Speak What I Feel: My Good Friends Tell Me That

You Speak What I Feel are Terre Thaemlitz (DJ Sprinkles), Mark Fell + Mat Steel (SND), presenting a lost house collaboration produced in 2002 and released fifteen years later by Boomkat Editions.

new release - september 29 2016
新リリース 〜 平成28年9月29日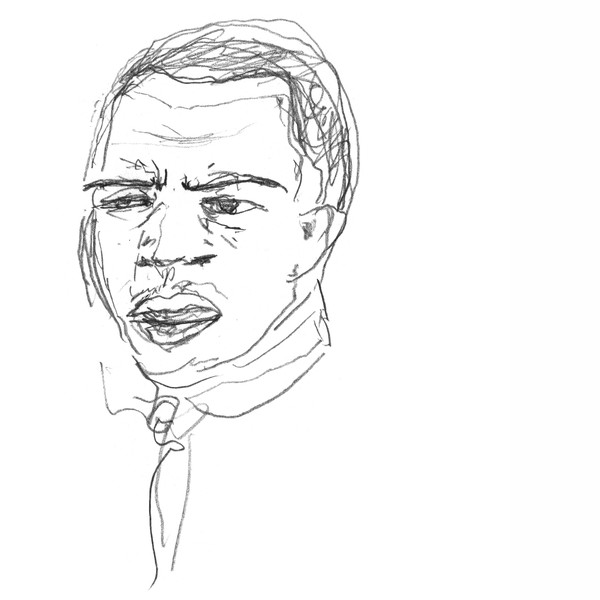 Will Long: Long Trax

The debut house album from prolific ambient/minimalist/non-categorical producer Will Long (aka Celer; Oh, Yoko; etc.). The project will initially be released as a series of three multi-disc vinyl sets (two x2 EP sets and one x3 EP set, seven discs in all), followed by a double CD release with poster. Each track is accompanied by an overdub from DJ Sprinkles, and the packaging features illustrations by Tsuji Aiko. Coming soon to comatonse.com, and Boomkat.

ウィル・ロング(a.k.a. Celer、Oh, Yokoなど)のデビューディープハウスアルバム。DJ Sprinklesによる全曲のオーバーダッブも入ってます。辻愛子によるパケージのイラスト。リリース 2016.9.26。

back in stock - march 4 2016
在庫あり 〜 平成28年3月4日
CD in vertically-aligned jewel case with 12 page booklet insert with French/English texts (French vertical from front-to-back/English vertical from back-to-front/horizontal centerfold).




K-S.H.E: Routes not Roots (2010 Skylax Edition)
BACK IN STOCK: Des Routes Sans Racines - Un Projet Élaboré Pour Skylax.
We are happy to announce the French CD edition of "Routes not Roots" on Skylax Records is back in stock! Includes 12-page bi-lingual bookles (EN/FR).
Available now at the Comatonse Shop.

new publication - december 15 2015
新出版 〜 平成27年12月15日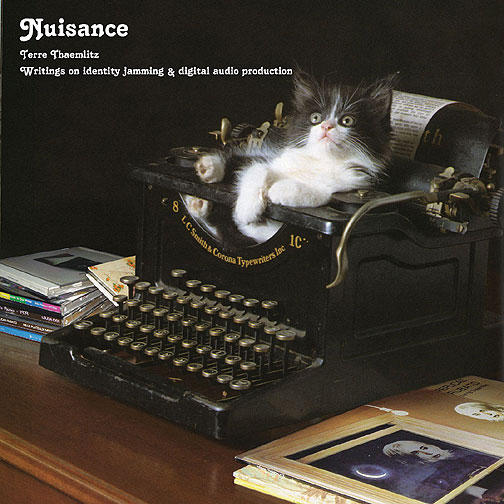 Terre Thaemlitz: Nuisance: Writings on Identity Jamming & Digital Audio Production

Released December 15, 2015, as part of the series "challenge GENDER - Volume 5," edited by the Gender Research Office at the University of Vienna.

Austria: Zaglossus, 2015
ISBN 978-3-902902-39-9
English | Softcover | 386 pages | Color Illustrations
EUR 19,95 (incl. VAT)
This book compiles articles, essays, lecture transcripts, album annotations and other texts written by queer audio producer and writer Terre Thaemlitz between 1996 and 2015.
The overall theme uniting the texts is a defense of pessimism and a critical rejection of the incessant optimism lurking at the core of virtually all media - even in the 'critical fields' themselves, where it reflects our conformity to those First World humanist and capitalist practices we wish to critique.
Additional new commentary notes by Terre Thaemlitz explain why the texts sometimes still fraudulently use positive terminology, and break up the linearity of the reading process - thus incorporating the theme of 'nuisance' throughout the book.
Available now at the Comatonse Shop, and the Zaglossus online shop.

new release - november 12 2015
新リリース 〜 平成27年11月12日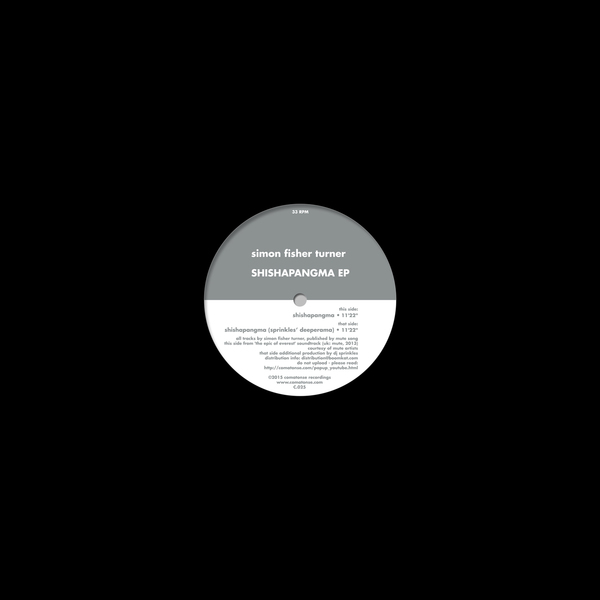 Simon Fisher Turner: Shishapangma EP
For the past year or so, DJ Sprinkles' sets have been featuring a private edit of Simon Fisher Turner's "Shishapangma," reworked from the soundtrack to The Epic of Everest. With encouragement from friends - including dear SFT, of course - we are thrilled to come out with this release featuring Simon's original version on the A-side, and Sprinkles' Deeperama mix on the B-side. Available here at comatonse.com, and Boomkat. Listen to audio excerpts online at Boomkat. Vinyl only!
Shishapangma 11:22
Shishapangma (Sprinkles' Deeperama) 11:22

new publication - october 1 2015
新出版 〜 平成27年10月1日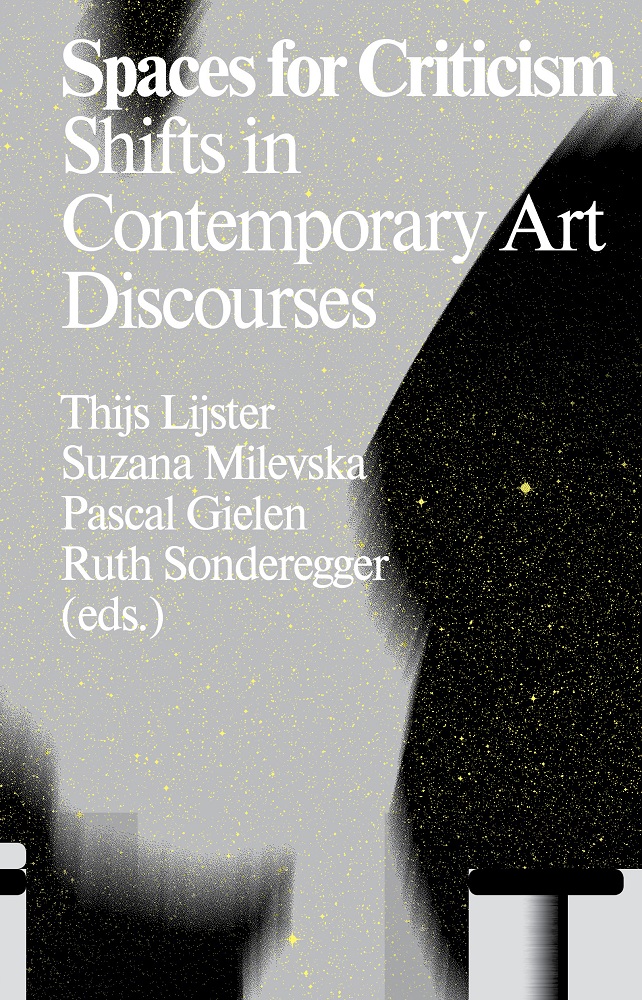 "Queerness in a Situational Sense," Terre Thaemlitz in Conversation with Daniel Givens and Niels Van Tomme, in Spaces for Criticism: Shifts in Contemporary Art Discourses, ed. by Thijz Lijster, Suzana Milevska, Pascal Gielen, Ruth Sonderegger (NL: Antennae Valiz, 2015) ISBN 978-90-78088-75-2.
From the Valiz website: Is art criticism losing ground, because of the Internet and art blogs? Do people consider the authorative art critics (of newspapers, magazines) as their most important source to assess and filter what they want to see, read, etc.? Most recent discussions have revolved around the question 'what is art criticism?'; this book wants to explore the question: 'where is art criticism?'. It wants to explore new ways and new spaces where art critics might interact with publics, works of art, artists and scholars. This book suggests criticism has shifted to different places and different stages: it concerns a 'displacement', not only with regard to media (from journalism to blogs, catalogues, etc.), but also a displacement in the geographical and institutional sense.
Available now at the Valiz online shop.

new release - january 29 2015
新リリース 〜 平成27年1月29日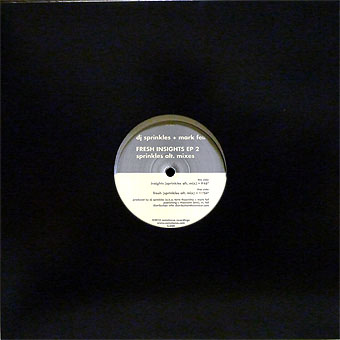 DJ Sprinkles & Mark Fell: Fresh Insights EP 2 (Sprinkles Alt. Mixes)
DJ Sprinkles and Mark Fell are back with a pair of old-school flavored house EP's. EP 2 released January 29, 2015. Available here at comatonse.com, and Boomkat. Vinyl only!
DJスプリンクルズとマーク・フェルによるハウス・コラボ! リリース:2015年1月29日. ディストリビューション:comatonse.comとBoomkat。ビニールのみ。

new release - january 22 2015
新リリース 〜 平成27年1月22日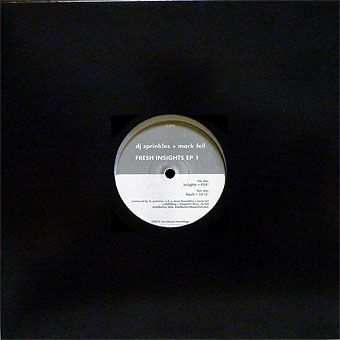 DJ Sprinkles & Mark Fell: Fresh Insights EP 1
DJ Sprinkles and Mark Fell are back with a pair of old-school flavored house EP's. EP 1 released January 22, 2015. Available here at comatonse.com, and Boomkat. Vinyl only!
DJスプリンクルズとマーク・フェルによるハウス・コラボ! リリース:2015年1月22日. ディストリビューション:comatonse.comとBoomkat。ビニールのみ。

new release - august 1 2014
新リリース 〜 平成26年8月1日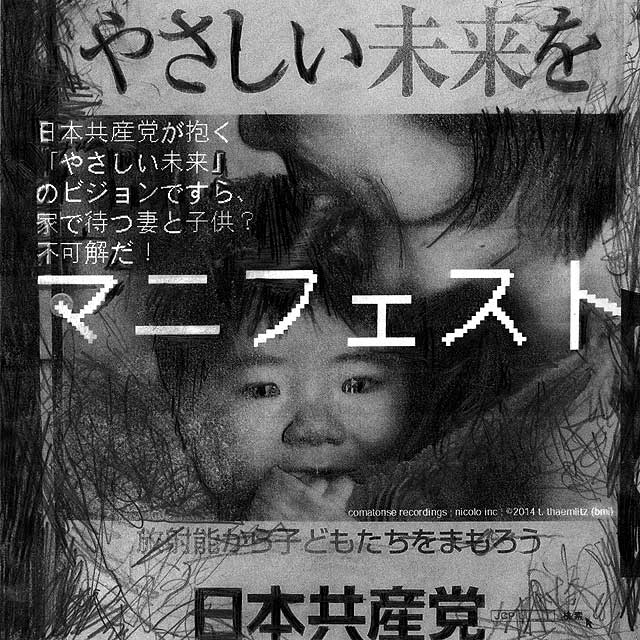 ファーベン2014 Ltd版(テーリ・テムリッツの7インチレコード付き)
販売中!: 持ち歩ける音楽として浸透した、データ化された音楽。 一方でレコードがコレクションとして見直されています。 雑誌「ファーベン」は、レコードに倣って、 長く手元においておきたい雑誌、 紙面から音楽を感じられる雑誌を目指して制作された、 レコード型(10インチ)の雑誌です。 10インチサイズのレコードジャケットの中には、 各企画ごとの冊子が封入されています。 このLtd版はテーリ・テムリッツの7インチレコード付きです!(世界中100枚のみ)。
今、コマトンズ・レコーディングスのオンラインショップに販売中!
Farben 2014 Ltd. Ed. (w/Terre Thaemlitz 7-inch)
NOW SHIPPING: Farben is a new Japanese cultural journal conceived and curated by renowned cinema scene writer Takashi Ujita. A series of texts and art prints are presented in the physical format of a 10-inch double vinyl sleeve. Includes 27 pages of bilingual Japanese/English text and illustrations by Terre Thaemlitz. We only carry the special collectors edition with a 7-inch record by Terre Thaemlitz (limited to 100 copies world wide, 30 of which we have!).
Available now at the Comatonse Shop.

new release - may 31 2014
新リリース 〜 平成26年5月31日
CD in archival vinyl pouch with double-sided insert card (100mm x 100mm), phonograph style anti-static inner sleeve, and 4x4 panel poster insert printed on newsprint (472mm x 472mm).





DJ Sprinkles: Midtown 120 Blues (2014 Comatonse Edition)
NOW SHIPPING: DJ Sprinkles is please to announce the re-issue of Midtown 120 Blues, self-released on Comatonse Recordings with custom packaging hand assembled by Terre herself.
The audio on the 2014 CD is identical to the 2008 first edition and subsequent represses on Mule Musiq. There are no plans for a vinyl edition because the bass spatialization effects that give many of these recordings their sonic character are incompatible with vinyl mastering techniques.
Available now at the Comatonse Shop.

new release - may 31 2013
新リリース 〜 平成25年5月31日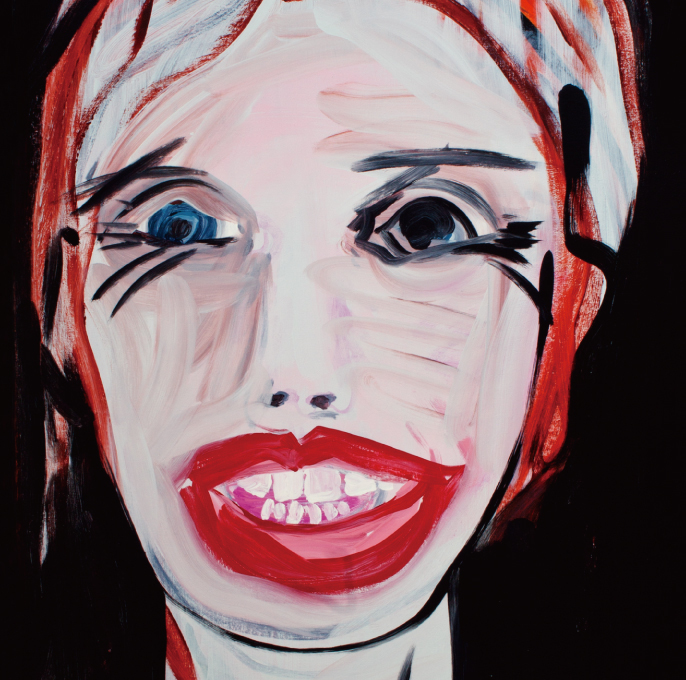 DJ Sprinkles: Queerifications & Ruins - Collected Remixes by DJ Sprinkles
A double CD compiling the bulk of DJ Sprinkles' remix work produced between 2006 and 2013. Sprinkles' subjects include woozy Real Estate offshoot Ducktails, Leftroom boss Matt Tolfrey, Berlin-based Acid House practitioner June and Japanese producer Kuniyuki. Of the 14 tracks on the disc, four are previously unreleased, whereas the remainder have cropped up on labels ranging from Simple Recordings to Ojo De Apolo. The double CD edition also features additional exclusive remixes of Chicago producer Area and French DJ Hardrock Striker.
クィアリフィケーションズ&ルインズ(クィア化とその残骸)〜DJスプリンクルズによるリミックス集
世界中で絶賛された傑作アルバム「midtown 120 blues」、自身のアイデアソースとなった90年代初頭の貴重なアーリー・ハウス・トラックを満載したDJミックス作品「Where Dancefloors Stand Still」のリリース、ヨーロッパ・ツアー&パノラマ・バーでのDJプレイと現在精力的に活動する川崎在住の世界が認めるアーティスト、テーリ・テムリッツのプロジェクト、DJスプリンクルスのリミックス作品集がリリース!本作で初披露となるリミックス作品や初CD化音源満載の意欲作!

new release - may 29 2013
新リリース 〜 平成25年5月29日
Radio Web MACBA
Interruptions #12
Lost Techno-Pop Weekend in Rural Midwestern America
Curated by Terre Thaemlitz
A free audio broadcast and text available from Radio Web MACBA that takes a listen to techno-pop of the seventies and early eighties as a brief yet deliberate interruption into the realms of pop, rock, soul and R&B.
By the time mainstream pop music really became electronically based in terms of synthesizer/sampler instrumentation and editing (first with R&B and hip-hop, then mainstream pop), the techno-pop synth sound would be utterly abandoned by both pop and underground electronic cultures (techno, house, etc.). In this sense, techno-pop constitutes an isolated and rarely discussed 'lost weekend' from standard pop practices. Techno-pop is most often dismissed as a shade of new romanticism, punk or electro. However, I believe its strict emphasis on electronics and critical rejection of rock culture (at least in the beginning) make techno-pop in and of itself one of the most important, albeit short-lived, genres of the last century. Then again, my views are admittedly warped by an upbringing in the rural Midwestern US, where electronic music was not only scarce, but phobically abhored by most people.

Terre Thaemlitz, 2013
Free Download: http://rwm.macba.cat/en/curatorial/terre_thaemlitz_lost_techno_pop/capsula

new release - may 16 2013
新リリース 〜 平成25年5月16日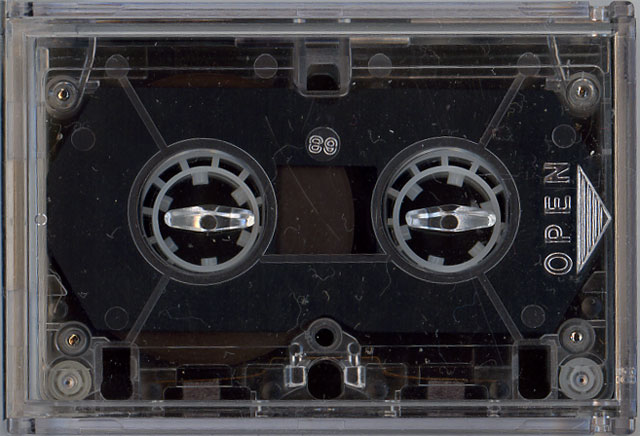 NOW IN STOCK: A lost rarity uncovered while attempting to re-organize my book shelves: my anonymous contribution to the 1999 Alku microcassette series "AV/M." This microcassette contains a single, exclusive, untitled track made in an ambient/collage/plunderphonic style, with a duration of 4'14" (four minutes, fourteen seconds). I believe it was an edition of 20 - of which I have 10! In terms of quantity produced, this is beyond a doubt the rarest of all my releases - hence the stupid price. Limit one per customer. Available here & now at the Comatonse Shop.

new release - april 10 2013
新リリース 〜 平成25年4月10日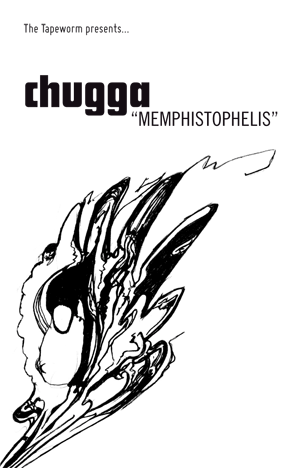 NOW IN STOCK: Terre was digging in her closet and found 20 copies of this rare, cassette-only album by Chugga, released by The Tapeworm. These copies are part of a limited edition of 250 tapes that have long been sold out everywhere else! This is Chugga's full-length album produced in 1996, from which the two tracks featured on their sexily titled 7-inch vinyl, "A Big 7-Inch," released in 2003 by Klanggalerie (limited to 200 copies, of which we still have 10 or so copies available through our shop as well). For anyone who has that vinyl and wanted more, this is your (probably last ever) chance!

new release - april 10 2013
新リリース 〜 平成25年4月10日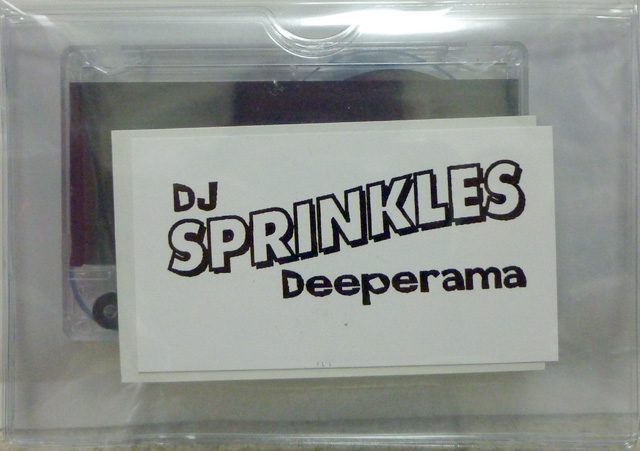 DJ Sprinkles: Sally's II Tribute Tape 2012 DJ Mix Compilation

Terre Thaemlitz aka DJ Sprinkles presents the latest installment of the Deeperama Mix Series on 90 minute cassette tape for Field Records.

This mix was recorded in 2012 to commemorate the 20th anniversary of DJ Sprinkles' resident DJ days at the long defunct Midtown NYC transsexual sex worker club Sally's II, but was delayed from release until 2013 due to various manufacturing issues. Both the track selection and mixing style reconstruct the early days of DJ Sprinkles.
For Sally
For Jimmy
Strictly limited to 30 copies here at Comatonse Recordings, with insert cards hand stamped by Field Records. Includes Field Records sticker. One item per person!
Release date: April 10, 2013.
Sorry, sold out.

new release - february 17 2013
新リリース 〜 平成25年2月17日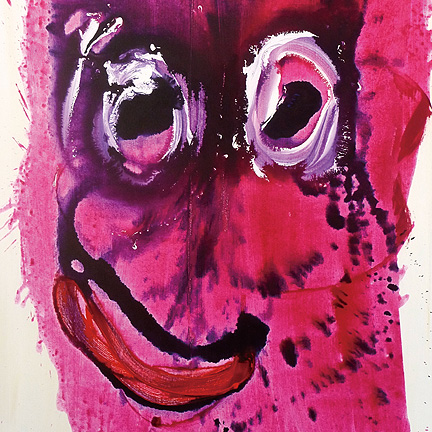 DJ Sprinkles: Where Dancefloors Stand Still DJ Mix Compilation

A CD compilation mixed the style of live recordings captured in the DJ Sprinkles' Deeperama Mix Series. All tracks were personally selected by Sprinkles (a.k.a. Terre Thaemlitz) for their frequent-play status in his DJ sets over the years. The title Where Dancefloors Stand Still is primarily a reference to the Japanese police's recent enforcement of longstanding-but-inactive 'fuzoku' laws that prohibit dancing. It is not uncommon for club staff to ask patrons not to dance. The titles is also a reference to the stylistic stagnation of DJ Sprinkles' sets which continue to focus on records originally collected in the late '80s and early '90s, as well as the fact that many people complain they cannot dance to Sprinkles' sets because the tracks and mixing style are too slow and anti-climactic.

Beams Records, February 2013:


「日本在住アーティスト、テーリ・テムリッツがDJスプリンクルス名義で初となるミックスCDを<Mule Musiq>からリリース!トラックを制作する上で彼のアイディアソースとなっている80年代後半〜90年代初頭のレアなハウスクラシックスを使用してのミックスCDは、今では手に入れることが難しい貴重な楽曲が多数収録されています。現在の風営法によるナイトクラブの規制に対する彼なりのレスポンスを提示しつつも、純粋にダンスミュージックの素晴らしさを体感できる楽曲に仕上げてしまうセンスはさすがの一言。恍惚感溢れるトラックに踊りださずにはいられない。」
Braxton Holmes: 12 Inches of Pleasure (Ron's Foreplay)
Alex Danilov: Deep S
Sound Mechanix: I Can't Forget
The Rhythm Slaves: The Light You Will See (Trentemoller's Deep Dub Mix)
Lectroluv: If We Try (Ambient Dub)
Manoo & François A: The Deep
Classic Man: Rapid Winds (75 MPH Mix)
Understars: Forestfunk I (No DAMKKB Mix)
Gene Farris: Good Feeling
The Rude Awakening: The Dip (5 AM Dipsco Mix)
MyMy: Everybody's Talkin' (Original Mix)
Choo-Ables: Hard To Get (BT's Massive Groove)
Fingers Inc.: Never No More Lonely
Keys & Tronics Ensemble: Calypso of House (Paradise Version)
Japanese release date: February 17, 2013.
Worldwide release date: March 25, 2013.
Sorry, sold out.

writings - february 6 2013
執筆 〜 平成25年2月6日
We Are Not Welcome Here: Address for "Charming for the Revolution: A Congress for Gender Talents and Wildness," Tate Modern, February 2, 2013.
Transcript to my presentation at "Charming for the Revolution: A Congress for Gender Talents and Wildness," organized by Carlos Motta at The Tate Modern, London, UK, February 2, 2013; along with a few endnotes...

new release - december 1 2012
新リリース 〜 平成24年12月1日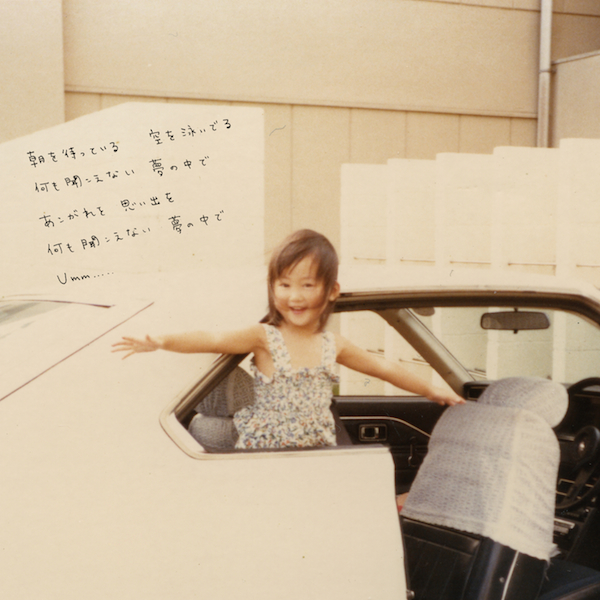 Oh, Yoko: Seashore EP featuring "Sprinkles' Ambient Ballroom" remix by DJ Sprinkles.
Seashore is the debut release by Oh, Yoko, the duo of Rie Mitsutake (a.k.a. Miko) and Will Long (a.k.a. Celer). It features an instrumental b-side mix by Terre Thaemlitz, and a remix by DJ Sprinkles. It is packaged in a classic Maxi-single case, with a glass-mastered compact disc. Edition of 500 copies.

Release date/リリース:December 1, 2012

museum exhibition - october 5 2012-january 26 2013, brétigny s/orge
エキシビション 〜 平成24年10月5日〜平成25年1月26日、ブレティニーサンオルジュー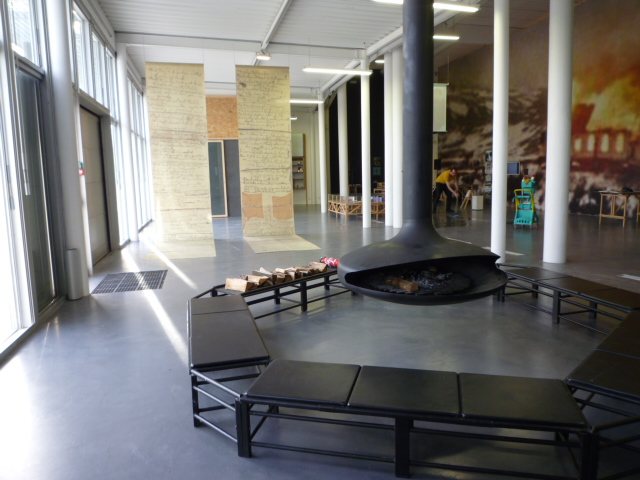 Terre Thaemlitz: "Soulnessless"
solo museum exhibition as part of the exhibition series "Gender Issue"
curated by Pièrre Bal-Blanc
Centre d'art contemporain de Brétigny, Brétigny s/Orge France.

Info: http://www.cacbretigny.com/inhalt/TT_.html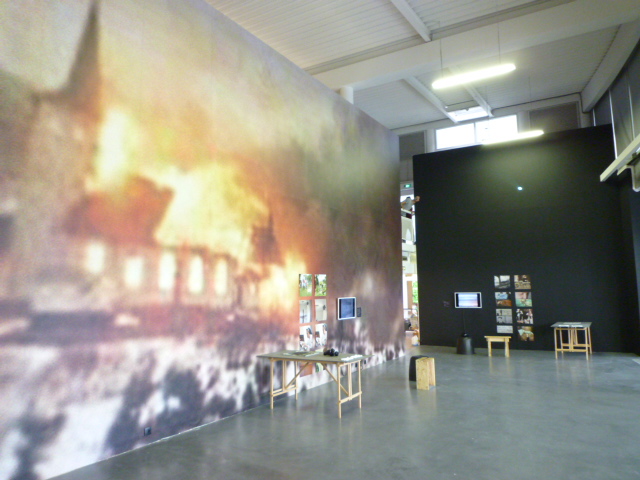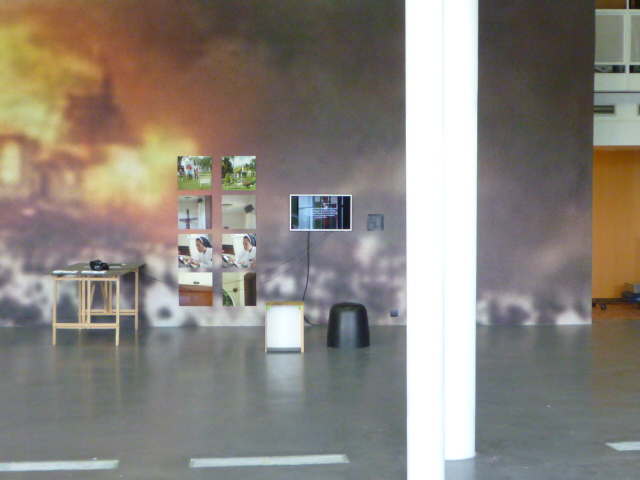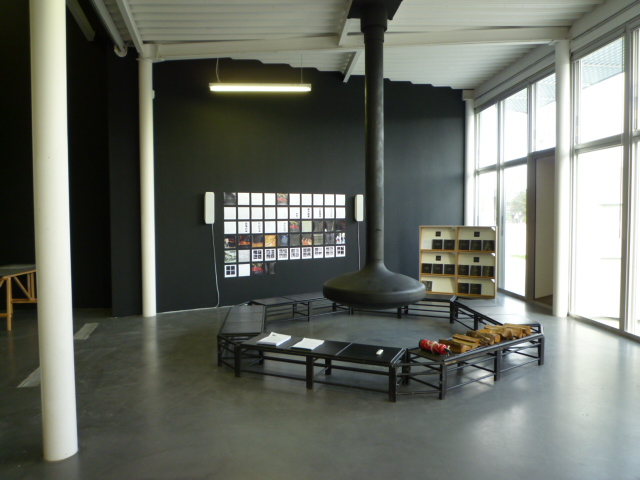 new release - december 1 2012
新リリース 〜 平成24年12月1日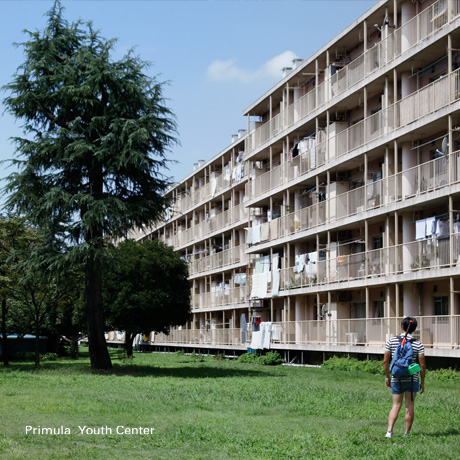 Primula: Nobody's in This Classroom (Nobody Mix)" ambient remix by Terre Thaemlitz.

Buy CD direct from Neguse Group:
http://store.neguse-group.com/?pid=47046481

Buy MP3 Download from Amazon.com:
http://www.amazon.com/Youth-Center/dp/B008KNTANC

日本のアマゾン↓
http://www.amazon.co.jp/Youth-Center/dp/B008KNMPNE

ぷりぷり、ムラムラ、青春テクノ。

山梨県で独自の活動を続ける音楽レーベル、Neguse Group の最新作は横浜在住のアーティスト、Primula(プリムラ)のデビューアルバム。 これまでに SI BEGG 等のアーティストのリミックスワークや、数々のコンピレーション作品に参加し、世界中のリスナーの心を鷲掴みにしてきた彼の持ち味は「思春期とビート」である。誰もが踊り出し、同時に赤面してしまう不思議な世界観は、トラウマにも似た強い印象を残す。

このアルバムでは、第二次性徴期、初恋、胸キュン、内面的な親離れ、自我の目覚めなど、誰もが暗喩に終始していたテーマを、煌めいた電子音で具現化している。ぶっとく無邪気に跳ね回るリズムと、郷愁誘うブルーハワイ色のメロディーが、聴く者の心に「90年代の放課後」を鮮やかに浮かび上がらせるだろう。

ボーナストラックには 、Mille Plateaux などからのリリースで知られ、Comatonse Recordings を主宰するテーリ・テムリッツ氏による11分強にも及ぶアンビエントリミックスを収録。一聴して夢見心地な中にも、氏ならではの危うさと鋭さを秘めたトラックは、まさに超大作となっている。

試聴や詳細は特設サイトをご覧ください。

Info: http://youthcenter.neguse-group.com

Primula Music Video: http://m.youtube.com/watch?v=QdqRlMYCEUE

Release date/リリース: September 15, 2012





new release - september 15 2012
新リリース 〜 平成24年9月15日



Terre Thaemlitz' +30 hour "bardus opus" Soulnessless is now available!

The album fills a 16GB microSDHC card in order to include video and transcripts in 10 languages: Bulgarian, English, French, German, Italian, Japanese, Polish, Portuguese, Russian, Spanish.

Over 31 hours of audio. Over 80 minutes of video (per language). Over +150 pages of text and images in English alone. This is a fuckload of data...

The microSDHC release will be supported by two vinyl EP's with remixes by K-S.H.E and DJ Sprinkles.

Soundfiles page updated to include excerpts of all tracks, including remixes.

テーリ・テムリッツのよる30時間以上の新プロジェクト「ソウルネスレス」ー魂の完全なる不在ーはリリースされました!アルバムがマルチリンガルになりました:英語/日本語/フランス語/ドイツ語/イタリア語/ポルトガル語/ポーランド語/ロシア語/ブルガリア語/スペイン語!(データもサイズアップ…8GBではなく16GBのMicroSDHCカードになりました…)

上作延ハウス・エクスプロージョンとDJスプリンクルズによるリミックスEPを2枚も出ます!

サウンドファイルのウェブページに全曲の見本があります!

Release date/リリース:May 31, 2012

new release - may 17 2012
新リリース 〜 平成24年5月17日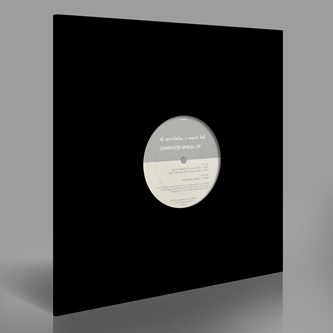 DJ Sprinkles & Mark Fell: Complete Spiral EP
DJ Sprinkles and Mark Fell team up on an old-school flavored house EP. Released May 17, 2012. Available here at comatonse.com, and Boomkat. Vinyl only!
DJスプリンクルズとマーク・フェルによるハウス・コラボ! リリース:2012年5月17日. ディストリビューション:comatonse.comとBoomkat。ビニールのみ。

writings - april 17 2012
執筆 〜 平成24年4月17日
There are several new texts in the writings section.
"I once got in trouble." A Ground-Zero Essay on Bullying c.1985-86, Age 17
Coming across an old essay written in high school about my experiences with being bullied sends me down memory lane...
Memories of St. Petersburg's Anti-LGBT-Education Law Going Into Effect: "Soulnessless" on March 24, 2012, at Save Festival, Arma 17, Moscow
Recounting my performance of Soulnessless in Moscow on the same day St. Petersburg's anti-LGBT-education law went into effect.
Mrs. Style Icon: Terre Thaemlitz on Akihiro Miwa
Column for Electronic Beats Magazine (DE): "Famed actress and singer Akihiro Miwa grew up in Nagasaki, where as a child she survived the city's nuclear attack to go on to become one of Japan's most celebrated transgender personalities. Here, activist, computer musician and Comatonse label owner Terre Thaemlitz pays respect to Miwa's critical voice and uncompromising self image."
Collateral Damage: Terre Thaemlitz
Column for The Wire (UK): "Don't confuse online culture with digital culture, argues Terre Thaemlitz, whose latest project pushes the MP3 format to its absolute limits."

new book - december 7 2011
新しい本 〜 平成23年12月04日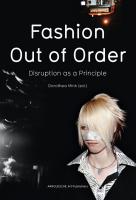 Fashion - Out of Order: Disruption as a Principle
ed. Dorothea Mink

With contributions from:
Pamela Church Gibson | Annette Geiger | Judith Gerdsen | Hanna Heilmann über Vibskov & Emenius | Iris Maria vom Hof über Oliver Sieber | Verena Kuni | Isabel Lizardi | Thomas Oláh | Andrea Sick | Bitten Stetter & Daniel Späti | Terre Thaemlitz | Barbara Vinken | Harry Walter | Gundula Wolter

This publication is the outgrowth of the symposium "Out of Order: A Matter of Principle," organized by Andrea Sick and Dorthea Mink at HFK Bremen (Bremen University of the Arts), Bremen, Germany, January 23-24 2010.

It includes a slightly edited version of the text to my confrontational presentation at that event, All's In Order: "Out of Order" Fashion's Inability to Divest of Power.

new release - december 4 2011
新しいリリース 〜 平成23年12月04日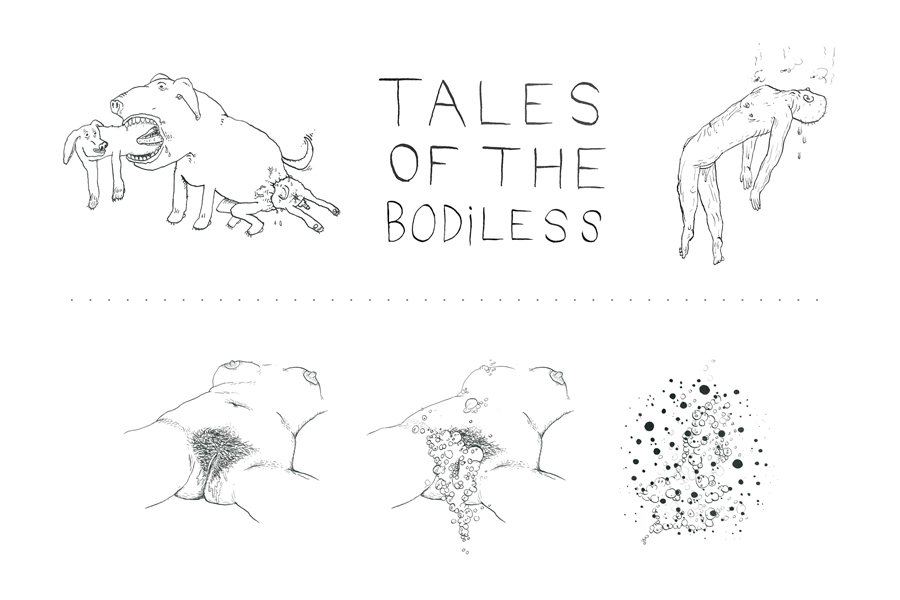 Get this beautiful book+cd based on the live show now from the Comatonse Recordings Online Shop.
TALES OF THE BODILESS
Musical Fiction Without Science
by Eszter Salamon with Bojana Cvejic, Cédric Dambrain, Terre Thaemlitz, Sylvie Garot and Peter Böhm
SUMMARY
…How can you get off your body?... you are not riding a body, isn't it? It might be possible to get off the body... but how or by what are you transported then?
Can you leave it for a while? Can you take a vacation from your body ? ...How long can you stay out of yourself ...without losing it all together...
A composition of voices, sounds, lights and space that evolves in four tales about bodilessness.
TALES OF THE BODILESS explore a condition that is hard to imagine before you experience it: a world without human bodies .Once humans are a past, and hence, no longer central, the world is made vacant for fantasies about nonhuman forms of existence. Four landscapes of sensations and cognitions, of sinking and dissolving, of neurosis and aggression, of joy and expansion, of explosion and dissipation. A bodiless world requires that theater send its proper body - the stage - on vacation.
This entails that the theatrical regime of senses and faculties in this performance is unsettled: listening battles vision and sight. The spectators' bodies remain a rare live presence that gives duration to the fictions they inhabit.

writings - october 20 2011
執筆 〜 平成23年10月20日
Terre interviews Terre: Attempting to answer common points of confusion
"When recently compiling articles and reviews for the new website design, I noticed from comments on various blogs that the answers to a few basic questions about me remain unclear to some people. Although the answers are already out there, they are perhaps scattered among various texts and difficult to trace. So I decided to sit down with myself and get the answers to some of the recurring questions and misunderstood points about this Terre Thaemlitz person..."





web radio - october 10 2011, barcelona
ウェッブラジオ 〜 平成23年10月10日、バルセロナ




RÀDIO WEB MACBA
COMPOSING WITH PROCESS: PERSPECTIVES ON GENERATIVE AND SYSTEMS MUSIC #4.2
Exclusives
04.10.2011 (35' 24'')

Curated by Mark Fell and Joe Gilmore. Narrated by Connie Treanor.

Each episode of this series is followed by a special accompanying programme of exclusive music by leading sound artists and composers working in the field. This show presents two works, the first by American composer Laurie Spiegel, followed by an excerpt of the soundtrack of a theatre play by Japanese composer Terre Thaemlitz.

01:49 Laurie Spiegel 'A Harmonic Algorithm', 2011 (20' 24")

22:16 Terre Thaemlitz 'Substitution (Part 3: Questions)', 2011 (11'47") from Eszter Salamon's Tales of the Bodiless.

MP3 & PDF Download: Click here



new website - september 14 2011
新しいウェブサイト 〜 平成23年9月14日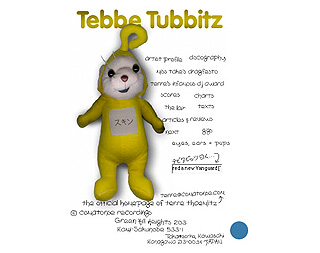 After 12 years of Tebbe Tubbitz, comatonse.com has been completely redesigned. Over the years comatonse.com has grown to over 1000 pages, all of which had to be reorganize and manually recoded, so you'll pardon Terre for procrastinating.
12年ぶりの新しいウェブサイトデザインへよこそ!数年間にcomatonse.comは1000ページ以上になったと、あらゆるページが再編成される必要がありましたが、テーリが手間どるのを許してください。
Some of the new site's features include:
新しいサイトの特徴は:
Completely new interface featuring background photos by Terre.
テーリによるバックグラウンドフォトを特徴とする完全に新しいインタフェース。
Bilingual English/Japanese site-searching available on every page.
毎ページにバイリンガル(日本語/英語)サイトサーチができます。
Soundfiles page that lets you "mix" multiple MP3's at once.
同時に沢山のMP3をミックスすることができるサウンドファイルページ。
There are also several new articles, interviews and album reviews in the press section (formerly "articles & reviews"), as well as a revamped and expanded collection of Terre's writings.
また、新しい記事、インタビュー、アルバムレビューなどがプレスセクションにあります。テーリの執筆セクションもアップデートしました。
P.S. For those of you who enjoyed the chaos of the old site, don't worry... there are plenty of easter eggs hidden throughout the site. (Did you catch the easter egg in that last sentence? No, not the link to Wikipedia, you dolt... that's just a normal link! try harder!) In fact, the old site is still hidden in here somewhere!
P.S. 前のホームページデザインの「めちゃめちゃ」な感じが好きだった人たちへ、安心してね!新しいサイトも沢山のイースター・エッグが隠されています。(先の文の中のイースター・エッグを見つけたか?違う、ウィキペディアのリンクじゃなくて……それは普通のリンクでしょう!もっと頑張ってね!)実は、新しいサイトの中に、古いサイトはまだどこかに隠されています!