terre thaemlitz | dj sprinkles | other aliases | image gallery
DJ Sprinkles is the deep house DJ personna of Terre Thaemlitz. Career highlights include winning an "underground grammy" for Best DJ of 1991 during his residency at the notorious New York transsexual sex worker club Sally's II; a three year residency at Tokyo's Club Module from 2003-2006; and DJ Sprinkles' "Midtown 120 Blues" winning Resident Advisor's Best Album of 2009... and that's about it. Everything else has been pretty much off radar, which makes sense for the kinds of minor and "underground" dance music featured in his sets. Sprinkles is unconcerned with mass appeal, and focusses on sniper-sets aimed at a long gone generation of angry and depressed queer HIV/AIDS activists unafraid to cry on the dancefloor.
sprinkles trivia
スプリンクルズ・トリビア
DJ Sprinkles' habit of performing in "male drag" goes back to the days of Sally's II, where Terre's "female drag" was no match for the post-op transsexuals who ruled supreme.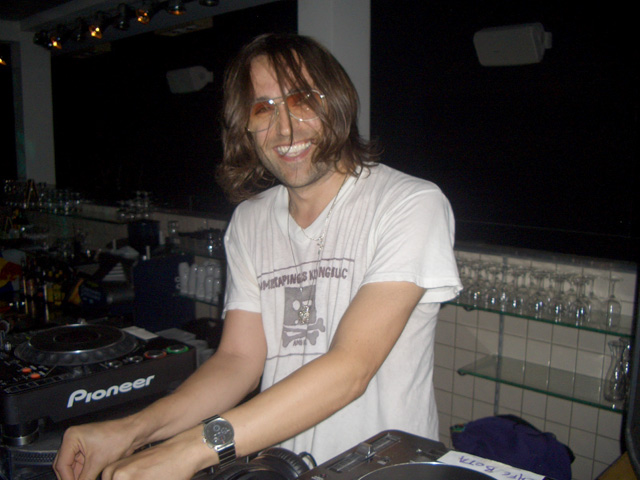 DJ Sprinkles in Brussels, Belgium, 2009. Photo: Matteo Ruzzon