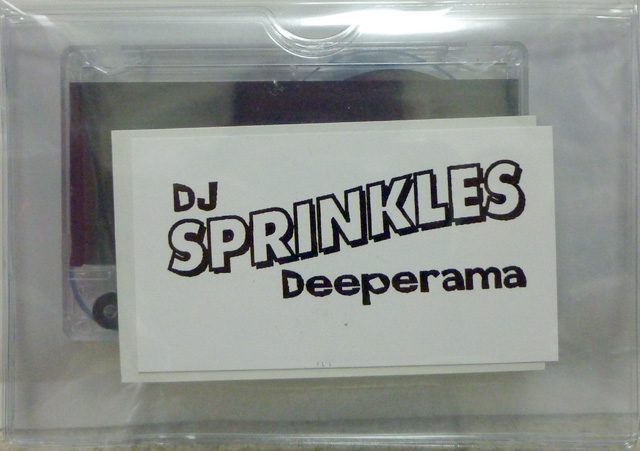 dj sprinkles sally's II tribute tape 2012
サリーズ・ツー・トリビュート・テープ2012年 (2013)





DJ Sprinkles: Sally's II Tribute Tape 2012 | 90min. Cassette | Released 2013/4/10 | Netherlands: Field Records, FieldT01

Terre Thaemlitz aka DJ Sprinkles presents the latest installment of the Deeperama Mix Series on 90 minute cassette tape for Field Records.

This mix was recorded in 2012 to commemorate the 20th anniversary of DJ Sprinkles' resident DJ days at the long defunct Midtown NYC transsexual sex worker club Sally's II, but was delayed from release until 2013 due to various manufacturing issues. Both the track selection and mixing style reconstruct the early days of DJ Sprinkles. Side A is dedicated to Sally Maggio, the club's namesake and Mother of the House of Magic. Side B is dedicated to Jimmy, Sally's business partner and manager of Sally's II, who hired Sprinkles.
1. For Sally (45:00)
2. For Jimmy (45:00)
No track list available! Underground, bitches! (But we can tell you there is no overlap between this mix and the recently released mix CD on Mule Musiq, Where Dancefloors Stand Still.)
Strictly limited to 30 copies here at Comatonse Recordings, with insert cards hand stamped by Field Records. Includes Field Records sticker. (50 additional copies of this tape are being sold exclusively through Clone Records, NL). One item per person!