Too Much Fun and Too Much to Do
11 Takeaways from 2013's Amsterdam Dance Event (Excerpt)

- Shawn Reynaldo


Feature story in XLR8R (US), October 21 2013. The following is an excerpt from a longer article, which may be found in its entirety here.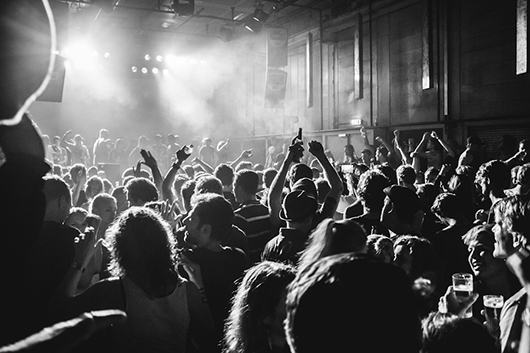 Resident Advisor party at Trouw, Saturday night
(photo by de fotomeisjes)



The end of this year's festival season is finally in sight, and while XLR8R is undoubtedly looking forward to a bit of a break as 2013 winds down, there are still a few more quality events on our calendar. Last week, we hopped on a plane to the Netherlands to check out the annual Amsterdam Dance Event, more commonly known as ADE. Having attended ADE last year and the year before, we had a good idea what to expect, but there was really no way to properly prepare ourselves for five days and nights that were absolutely teeming with activity. After perusing the daunting schedule, we braced ourselves, dove in, and did our best to experience the cream of the ADE crop. We didn't see everything―or even come close―but we did see a lot, and jotted down some notes about the bits of ADE that were truly memorable.

[...]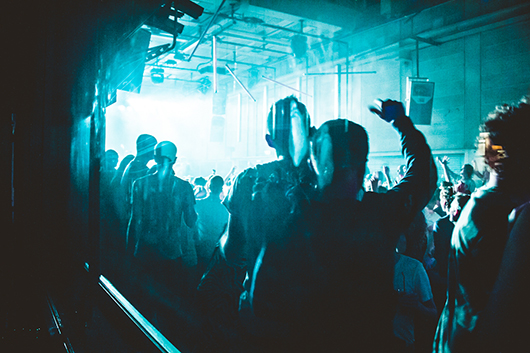 Resident Advisor party at Trouw, Saturday night
(photo by de fotomeisjes)

Motor City Drum Ensemble and DJ Sprinkles put on a clinic on Saturday night.

We already mentioned that Resident Advisor teamed up with Trouw for an ADE party on Saturday night, and while the entire evening was filled with stellar sounds―including nice techno sets upstairs from Sandrien and Peter Van Hoesen―we had a very hard time pulling ourselves away from the downstairs room once Motor City Drum Ensemble took over the decks around 1 a.m. The German artist's DJ sets have been a bit up and down over the years, but his ADE appearance found him completely comfortable and totally in control. The guy is clearly a digger, and relied upon his deep crates to string together rich and soulful bits of disco and house in a notably compelling fashion. The room's dancefloor definitely reached its peak on his watch, and it was interesting to see Motor City Drum Ensemble occasionally slip in some banging house cuts and ratchet up the energy level before returning to deeper tunes. His set rolled along in waves, rising and falling naturally behind his on-point mixing and intuitive track selection.

In truth, Motor City Drum Ensemble might have been the best thing we saw all week―if he wasn't immediately followed by DJ Sprinkles, who was absolutely masterful. Although Sprinkles inherited a very lively dancefloor from MCDE, he (we're going to refer to Sprinkles as "he," although it could go either way) only bothered to maintain that energy level for a few tracks before delving into his signature deep-house sounds. Knowing that there were three hours to experiment with, he spent most of the first two hours thoroughly cooling out the room, unfurling deep, dubby, and subtly melodic tunes that were both drenched in soul and enticingly rhythmic enough to keep the floor moving. Most of the tunes were rather lengthy, yet Sprinkles kept things interesting by using some sort of filter device, which sounded great and allowed him to essentially warp and transform the songs at will. Hearing him work in this fashion felt totally refreshing, and we would have been happy to continue blissfully melting right along with him, but Sprinkles suddenly changed course around 5 a.m. During his final hour, he indulged in some fiery bits of diva and vogue house, which brought up the drums―and the energy level―in a hurry and provided a triumphant sort of climax before he chilled things out one last time. It's very rare that three hours of a single DJ doesn't feel like enough, but Sprinkles was just insanely good at ADE; when we think about this year's event, there's little question that his set will be the one we remember most.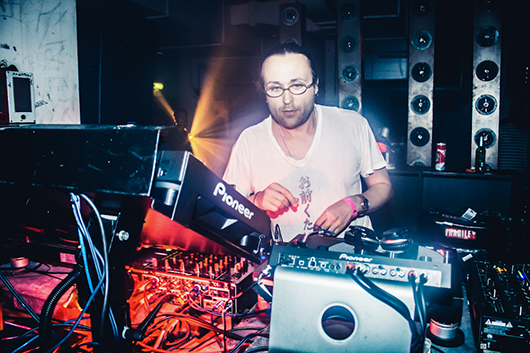 DJ Sprinkles at Resident Advisor party at Trouw, Saturday night
(photo by de fotomeisjes)