An Alternate History of Sexuality in Club Culture
(Excerpt)

- Luis-Manuel Garcia


In Resident Advisor (DE), January 28 2014. The following is an excerpt from Luis-Manuel Garcia's much longer feature article, which can be read in full on the Resident Advisor website. The entire transcript of Luis' interview with Terre was published on his LMGM blog, and is available on the Comatonse website here.


[...]
Deep House in Midtown Manhattan
Back in 2009, Terre Thaemlitz released the album Midtown 120 Blues, under the name DJ Sprinkles. The album's title conveys at least three layers of meaning: the red light district along 42nd street in Midtown Manhattan, which offered gathering places for sexual outcasts, especially transpeople and sex workers; 120 beats per minute, the relatively slow tempo of New York's deep house sound in the '90s; and the blues, another African-American musical tradition that focuses on melancholia instead of euphoria to engage with everyday problems. Thaemlitz worked as a DJ for a few years during the early '90s at one of the transgender clubs along the Midtown strip, Sally's II. Clubs along this strip were doubly marginal, as other queer scenes disapproved of the sex work that often went on there. "Sally's II and Edelweiss were the two main trans-worker clubs I knew of," says Thaemlitz. "Performers at East and West Village clubs often considered themselves 'artists,' and I heard more than a few rants against the Midtown 'whores' by stage queens at The Pyramid―which gave rise to the Deee-Lite and RuPaul scene."
Thaemlitz is a multi-genre composer-producer, essayist, transperson, political activist and educator, who grew up in Missouri, moved to NYC during the late '80s and early '90s, and eventually relocated to Tokyo as Manhattan's underground queer music scenes dissolved under gentrification. She got her start in music as a fan of disco and "techno pop" in Missouri, which left her feeling isolated from her peers, who were more focused on guitar-based rock. By the end of the '80s, he left the violent homophobia and genderphobia of his hometown to move to NYC, although he soon found the city's techno clubs to be "oppressively white and straight," and male-dominated as well. "In contrast to New York's techno scenes," says Thaemlitz, "its house scenes were where disco, queerness, racial diversity and gender diversity were more blatant. Not always peaceably, but openly. A lot of the deep house from NY and NJ that came out at the end of the '80s was a kind of bridge between those two sensibilities of disco and techno pop that I grew up with." She got into DJing by making mixtapes and spinning at benefits for political activism groups like ACT-UP, who were central to the public debate about HIV/AIDS in the '80s.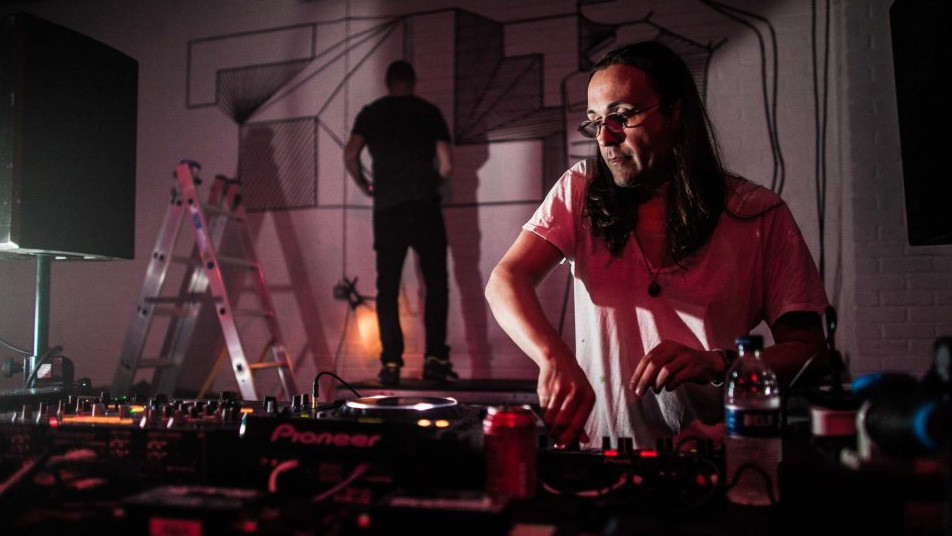 But Thaemlitz began producing at a time of personal crisis. In 1992, she lost her DJ residency at Sally's II for refusing to play major label records, many of the political activism groups she had been involved in were falling apart, and her social connections were crumbling around issues of gender, sexuality, race, ethnicity and so on. "So everything in my life just fucking imploded. And it was in that period that I began producing my own tracks, as a pretty jaded and cynical person."
The '90s was a time of crisis for many of the city's outcasts. Under the mayorship of Rudolph Giuliani, Midtown Manhattan underwent a program of "Disneyfication": a wave of inner-city gentrification, often aggressively enforced by police violence and bureaucratic pressure.
"It was so bizarre," reflects Thaemlitz. "Around 1997, Disney just came in and bought 42nd Street. Literally. The sex district was gone within just a few months. I remember Disney had one of their fucking electric parades down 42nd, and they had so much political clout that the city actually turned off all the streetlights for them. I mean, that may not sound like a big deal, but to anyone who did activist work and had heard endless bullshit from cops and city officials about safety regulations, fire codes and all kinds of crazy shit to limit the movement of protestors, it really laid bare the relations between commerce, politics and the construction of mobility within 'public spaces.'"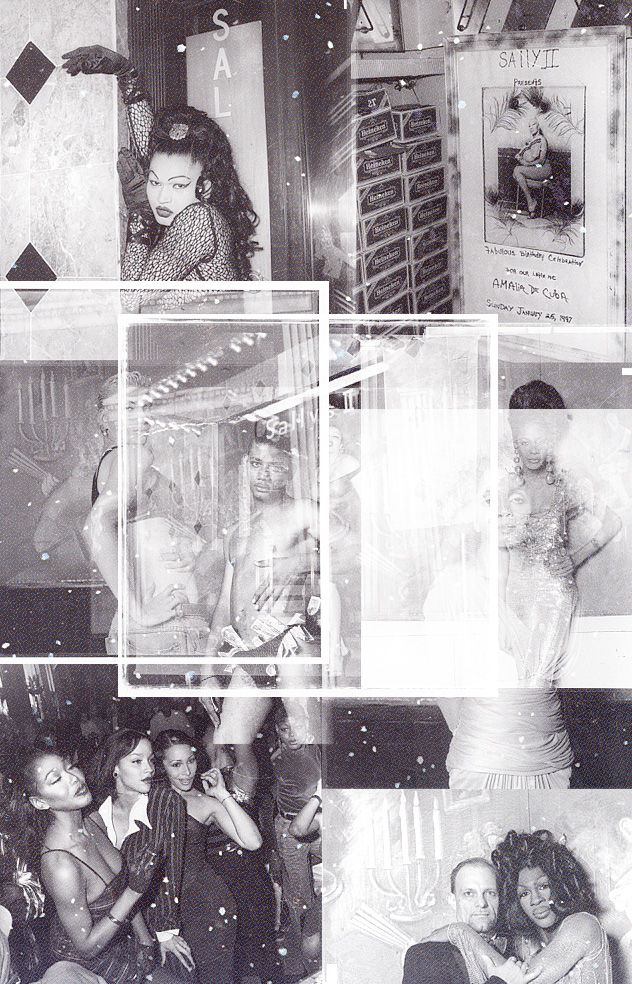 Under pressure from economic forces and police brutality, many of the sex workers Thaemlitz knew from Sally's II began to disappear: "Some moved to Jersey. Others went upstate. Others, nobody knows. It was heartbreaking." You can hear this heartbreak―as well as some anger―in Midtown 120 Blues, a deep house album that speaks of loneliness and hard times, rather than euphoric escapism. Thaemlitz's work as both critic and music-maker reminds us that much of dance music's utopianism comes from a place of struggle, injustice and desperation. As she says during the spoken-word intro to the album, "House isn't so much a sound as a situation."
[...]