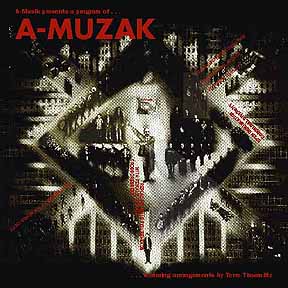 In Forced Exposure, September, 1999.




Artist: TERRE THAEMLITZ
Title: A-Muzak
Label: A-Muzik
Format: 7"
Catalog Number: A-14

Terre Thaemlitz' first 7" release after many CD releases on labels like Mille Plateaux, Instinct Ambient, Subharmonic and his own label Comatonse. Specially for the 7" he used vintage easy Listening 7", slightly treated with electronic devices. Not as abstract as his latest CD outputs, he presents two warmhearted, dreamy tracks of new Exotica.