Deeperama

- Finn Johannsen (Macro Recordings, Berlin)


In D*RU-FFALO! Blog, May 6 2008.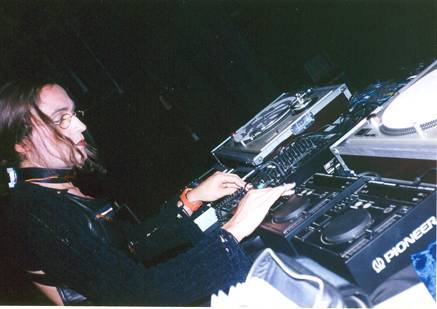 In these times of take and take, you may find it strangely irrelevant that we recommend you to buy music, even if it is very cheap and including shipment. But if you ever feel the need to do so, and Deep House to Disco to Art Rock eclecticism is the weapon of your choice, consider purchasing some of the Deeperama mix CDs mixed by DJ Sprinkles aka Terre Thaemlitz, gender confusionist, taste messenger extraordinaire and superfine person. Recorded live at Club Module in Tokyo's Shibuya district, these selections are sheer bliss and they are dedicated to the dancers who wait for one more song. We recently tested the sets out in daylight and nighttime, our ears still ringing from SG's latest P'bar set with several hair of the dog-beers not picking us up, and it not only brought back memories of better days, it made us look boldly into the future. Terre, we salute you!