'CTM.13: The Golden Age' Report
(Excerpt)

- Lazara Marinkovic


In Bturn (Germany), March 2 2013.


Berlin's Club Transmediale has been one of Europe's leading destinations for creative encounters in cutting-edge technology, art and music for more than a decade now. Is it still going strong? Here's our short and lo-fi photo overview of this year's festival highlights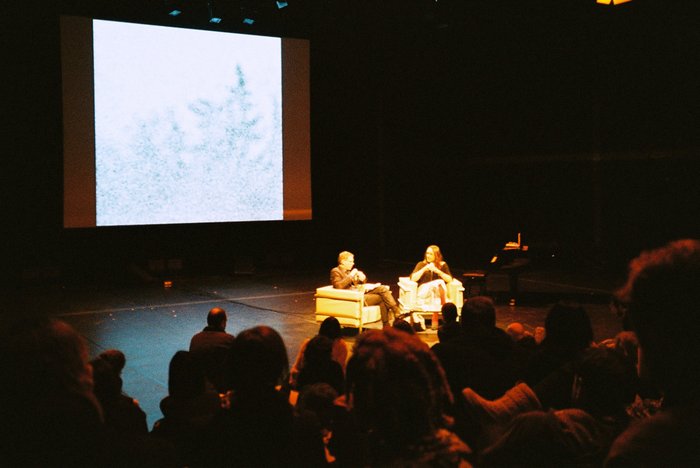 [...] And speaking of hope, another highlight of CTM.13 was the amazing Terre Thaemlitz talk moderated by the Electronic Beats guy (aka EB editor Max Dax), held at HAU 2.
Beside being the creator of Soulnessless, the longest mp3 album (32+ hours), Terre Thaemlitz is one of the most brilliant minds on this planet, a public speaker and theorist deconstructing identity politics through the medium of music, who candidly pointed out that the world we live in is "hopeless. doomed. everything is shit. no hope". Oh yes, and I almost forgot - "fuck hope". And for someone like myself, coming from a troubled Balkan country where basic human rights concerning cultural, national and gender identity issues are constantly jeopardized, it's possible to connect with Terre's statement on so many levels.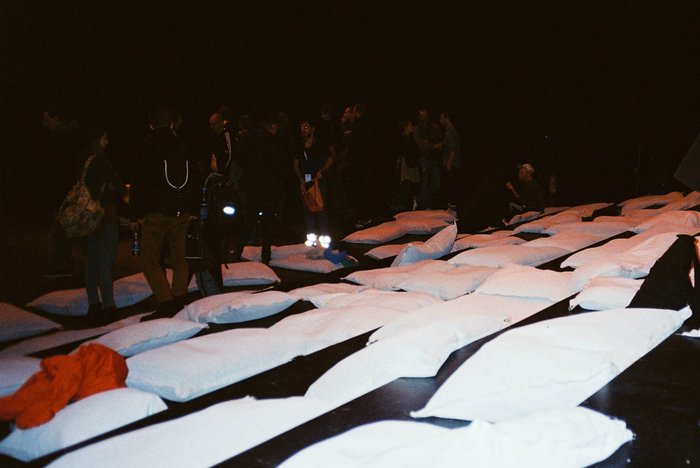 Cloud pillows for Terre Thaemlitz talk and concert. [...]